Friday, July 10, 2020
---
Feeding Families Across Our Region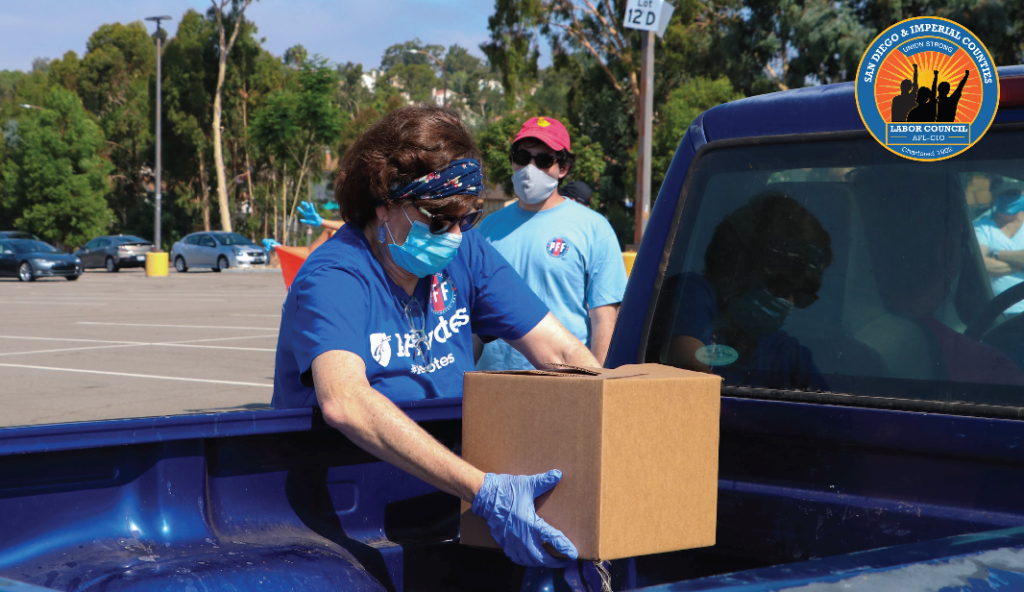 We're back at SDCCU Stadium this Saturday from 8:30 A.M. – 10 A.M. doing our 15th mass emergency food distribution for local families in need.
We've been seeing an alarming number of positive cases of COVID-19 in both San Diego & Imperial Valley keeping many workers out of work such as our hotel workers and stage hands.
The need remains to get food to the tables of workers. Last week, we reached a record number of families requesting food from our Fairmount pantry. Working families are struggling.
That's why we've launched our digital campaign. Right now, we're running a robust campaign including 2 video ads and 5 still ads to help support our work running food assistance pantries and mass distributions throughout our region. Please consider making a donation to our fund at www.unionyes.org/donate.
Most recently, we've opened our North County distribution at Palomar College. We'll be out there again on July 18th, beginning at 9 A.M. – 10:30 A.M. Click HERE for more details!
Material:
North County Food Distribution- English
North County Food Distribution- Spanish
Fairmount Food Pantry – English & Spanish
---
Check out our digital campaign!
So far, we've helped over 35,000 people and have distributed over 650,000 lbs of food. We couldn't have done this without your help.
In our videos you'll hear our fabulous voice of labor, Ms. Joanne Wright-Thompson from UDW narrating. You'll see some of your union brothers & sisters like Darrell Roberts from the Chula Vista Firefighters, Stacie Cordeiro from UFCW 135, Pete Makarushka from IATSE 122 and many others! Check out the ads below & share them on your Facebook!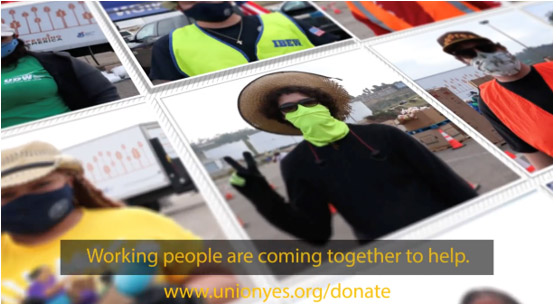 Still ads: 
---
LIVE! Doug Moore & Roberto Rodriguez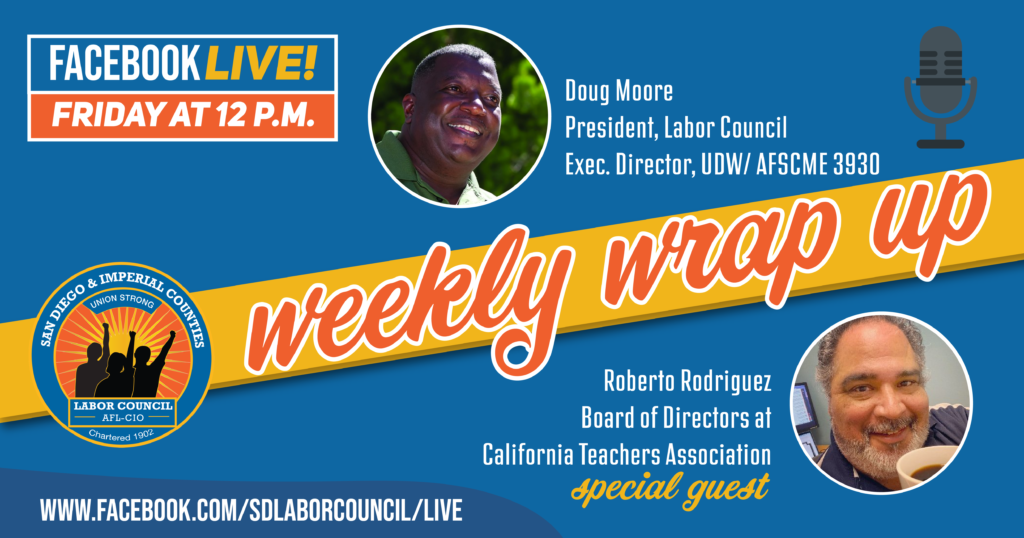 Were you able to tune into our Facebook Live Stream Weekly Wrap Up?
Doug Moore, President of the Labor Council & Exec. Director of UDW/AFSCME 3930 & Roberto Rodriguez from the California Teachers Association discussed prioritizing state & federal funding for education and health services. They spoke about the concerns coming from students & educators about schools reopening during COVID-19, how to find alternative revenue sources for our state budget and how you can get involved in the fight for our communities.
---
#CommitToEquity Caravan
Friday, July 17 at 9 A.M.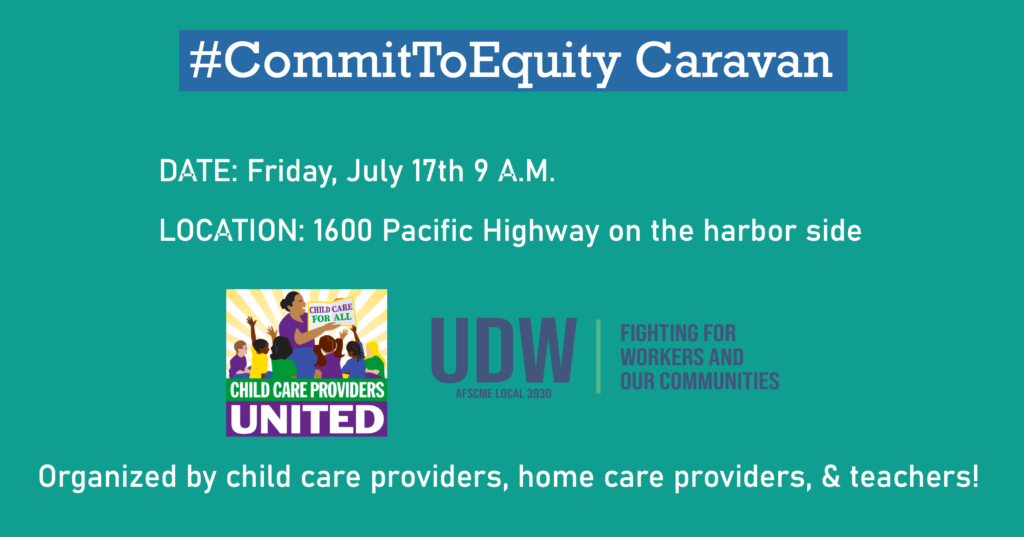 Health services and education cannot afford any more cuts to their budgets from the state. Next Friday, July 17th they are gathering for a car caravan to demand more funding to reopen schools and ensure worker safety like more P.P.E. when taking care of our loved ones whether children or the elderly. We'll send out more details next week.
---
NO on Prop 22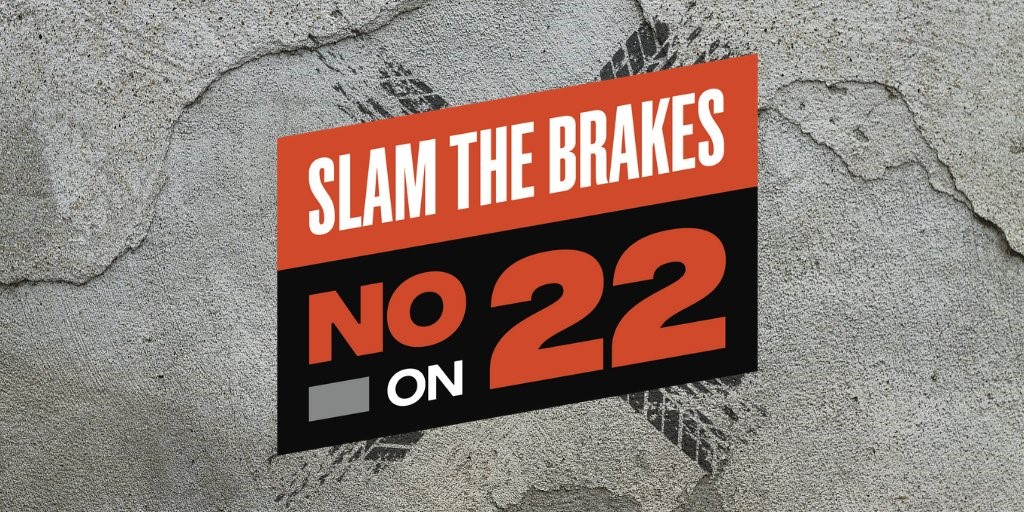 As Uber & Lyft drivers and Instacart shoppers struggle to make ends meet – Uber, Lyft, and several other gig companies have stockpiled a record $110 million to fund a November 2020 ballot initiative aimed at rigging the rules in their favor.
The California Labor Federation is gearing up a campaign urging californians to vote NO on Prop 22.
WEALTHY AND POWERFUL CORPORATIONS like Uber, Lyft, DoorDash, Postmates, and Instacart refuse to follow California law that requires them to treat rideshare drivers, grocery shoppers, and other gig workers as employees.
These companies have been violating the law for years, cheating workers out of basic protections,and are now being sued by California's Attorney General and City Attorneys from San Francisco, Los Angeles, and San Diego for refusing to follow the law.
We have to send a strong message that Uber, Lyft, and other gig companies can't use the ballot to rig the rules for themselves and keep denying workers wages, benefits, and workplace protections!