AFT Guild Local 1931 Presidential Endorsement:  Bernie Sanders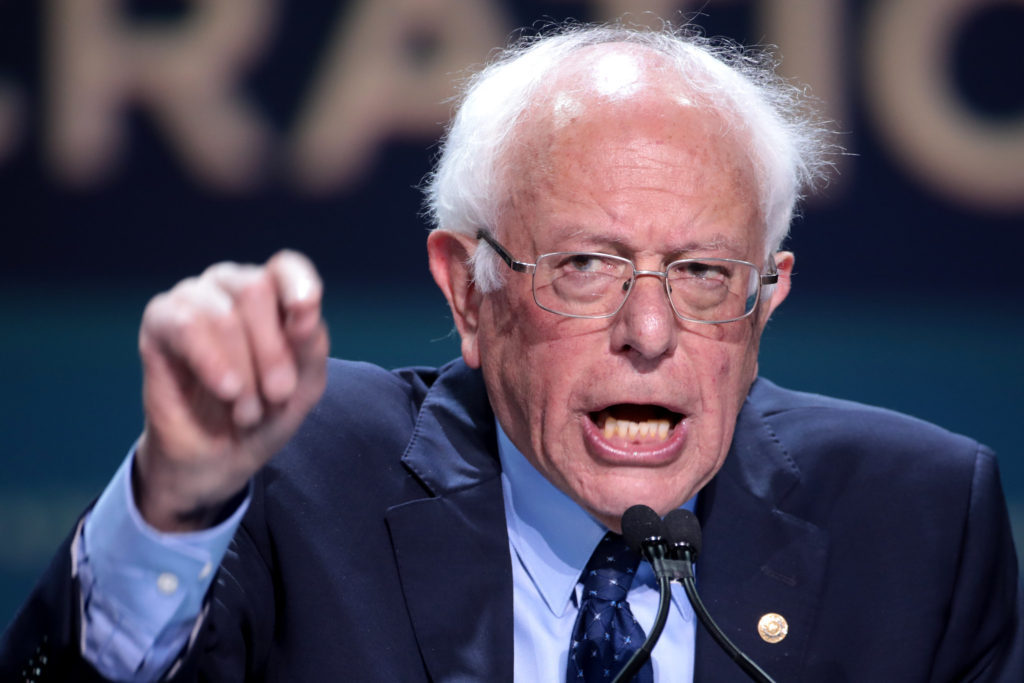 Back in December of last year, your AFT Guild held an open forum about whether to endorse a Presidential candidate in the 2020 primary and, if so, who to endorse.  After a robust discussion about where the top candidates stood on education, labor, environmental, and other issues, the consensus of the group who participated was to recommend a dual endorsement of Bernie Sanders and Elizabeth Warren at the first union meeting of the Spring semester.  It was clear that Warren and Sanders stood heads and shoulders above the other candidates when it came to choosing a candidate who represents the progressive values of the Guild in terms of supporting quality public education for all, fighting for workers' rights, and championing social justice across the board.
Upon our return from the winter break, when this recommendation was put forth, it was voted down by the majority of those at our February meeting who felt that given the state of the race in the time which had passed after our December forum, it was time to take a different course of action.  Warren had fallen sharply in the polls and Sanders had risen dramatically and consequently it was Sanders who provided the best chance of electing a true champion of labor and public education.  Hence, the group rejected the dual endorsement and voted instead to give the nod to Sanders.
We are proud to endorse Bernie Sanders for President of the United States. Sanders has the most progressive plan for public education among the candidates and would be the most pro-labor president in the history of the United States. Sanders is also committed to quality health care for all, a Green New Deal, and a wide range of policies that address economic, racial, and gender inequality. At a time when American democracy is under threat, we believe that now, more than ever, Sanders's grassroots campaign is the answer to the dangerous influence of moneyed interests in our politics. When teachers were on strike across the country, Bernie Sanders was the first to stand with them. Now it's time for us to stand together and win back our democracy.
As a social justice union of educators and education professionals, the values of our AFT Guild, Local 1931 closely align with the values of the Sanders campaign, particularly Sanders's positions on education and workplace democracy. With regard to education, Sanders is committed to reinvesting in public education through a number of strategies.  He will work to end the unaccountable profit-motive of charter schools, establish minimum salaries for teachers starting at $60,000 a year, expand collective bargaining rights and teacher tenure, fund out-of-pocket teacher expenses, and much more.  When it comes to workplace democracy, Sanders is committed to doubling union membership within his first term, establishing federal protections against the firing of workers for any reason other than "just cause," and strengthening the ability of unions to organize through a range of new pro-labor policies.
Regarding other issues, Sanders is dedicated to making college free, Medicare for All, taxing extreme wealth, racial justice, addressing income inequality through progressively higher corporate tax rates, getting corporate money out of politics, Wall Street reform, and aggressively confronting the climate catastrophe in time to salvage a sustainable future through a Green New Deal.  Sanders is also committed to ending Trump's divisive attacks on immigrant communities that have adversely affected so many of our students and their families.  His intersectional approach will address economic inequality, racism, sexism, and the health care and climate crises in an integrated fashion.
Senator Sanders has had a long career of working on the economic, political, and social justice issues that are at the core of what he continues to stand for in his campaign for president.  He's not just "saying" what people likely want to hear. From refusing to take money from billionaires or super PACs to proclaiming, "Not Me, US!", Sanders has managed to out-compete the fundraising efforts of other candidates, both in terms of dollar amounts as well as number of donations.  In sum, what will help Sanders win will be a movement, not big money donors.
But there is still something more important at the heart of the Sanders campaign that makes him stand out to us.
Sometimes it's hard not to be overwhelmed by the maelstrom of conflict and grim news that surrounds us.  But what keeps many of us, as education workers, from surrendering to the pessimism of our intellects is love—love for the young people we teach and serve, love for the imperiled places here in this beautiful state, and love (however abstract) for people we don't even know who deserve a better future than the one we seem bent on occupying as we consistently fail to listen to the better angels of our nature.
Most recently, it was Bernie Sanders who put it best in his big New York speech upon returning to the campaign trail after undergoing heart surgery:
My question now to you is are you willing to fight for that person who you don't even know as much as you're willing to fight for yourself?  Because if you are willing to do that, if you are willing to love, if you are willing to fight for a government of compassion and justice and decency, if you are willing to stand up to Trump's desire to divide us up, if you are prepared to stand up to the greed and corruption of the corporate elite, if you and millions of others are prepared to do that, then there is no doubt in my mind that not only will we win the election but together we will transform this country.
We believe that this kind of love is a moral obligation.  It is the only thing that can save us.  That is why we support Bernie Sanders for President of the United States.
In Unity,
Jim