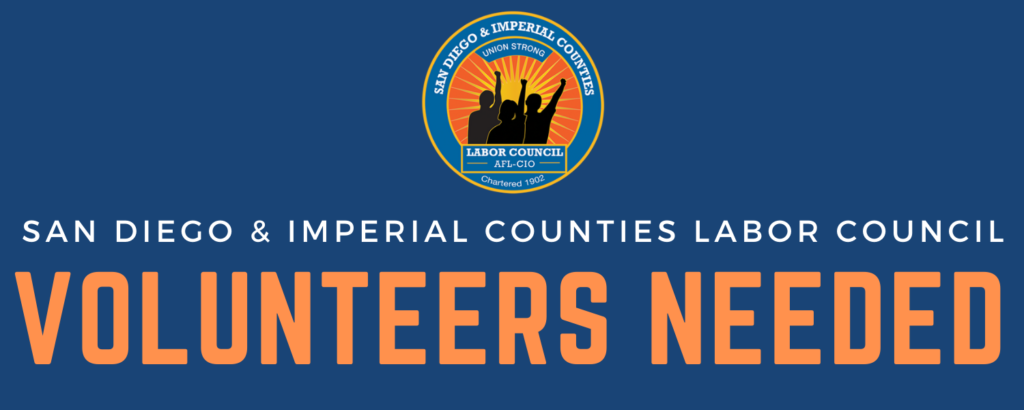 Brothers and Sisters,
Labor is community. We stand and support one another and our neighbors in times of need. We give generously of our time and resources. We care about every working family.
The advent of COVID-19 has left so many in our San Diego community without work – and without the means to support their families. It's no longer just a health crisis—it's a job crisis—a people crisis—a food crisis!
Since 1902, our Labor Council has been on the front lines in times like these. That's 118 years of bringing workers and community together in solidarity.
Today we are asking you to join us, by lending a hand.
We need volunteers for food collection and distribution efforts in the coming weeks – to sort, pack, distribute and to help schedule appointments to insure that families receive food in these challenging times.
If you are in good health and available to volunteer, please sign up today by clicking here. If you have friends or family who would like to volunteer, please have them sign up as well.
The Labor Council is committed to the safety of our staff, volunteers and visitors. We are closely monitoring announcements from the Centers for Disease Control and Prevention to ensure that we are following their recommended guidelines. The Labor Council is taking proactive and voluntary steps to help reduce contact and/or spread of COVID-19 while distributing food.
The need is increasing as workers continue to miss paychecks and are laid off. Your help will make all the difference.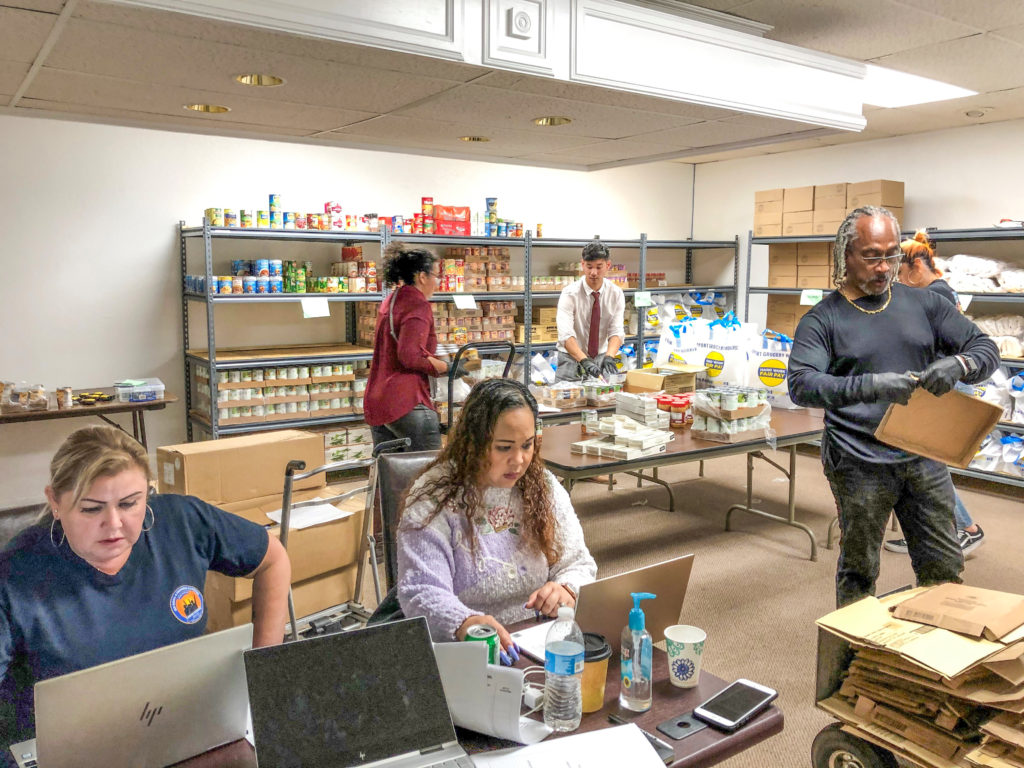 | | |
| --- | --- |
| | Sent via Action Network, a free online toolset anyone can use to organize. Click here to sign up and get started building an email list and creating online actions today. |
Action Network is an open platform that empowers individuals and groups to organize for progressive causes. We encourage responsible activism, and do not support using the platform to take unlawful or other improper action. We do not control or endorse the conduct of users and make no representations of any kind about them.
You can unsubscribe or update your email address or change your name and address by changing your subscription preferences here.