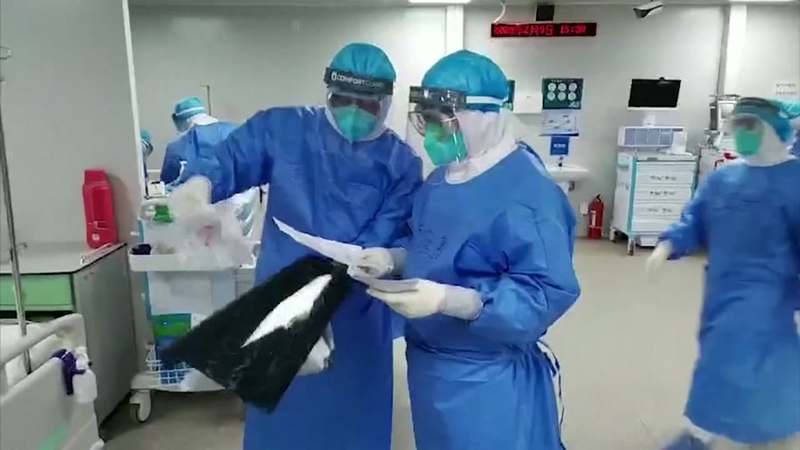 March 27, 2020
As VEBA continues to monitor the national COVID-19 emergency, we'd like to share some updates from our carriers and medical groups.
If you are feeling stressed or anxious, remember that VEBA members have a number of free resources available to them. The Optum Emotional Support line is available 24 hours, 7 days a week, at 866-342-6892. It is open to family and friends as well.
Additionally, VEBA Advocacy can help with billing and care issues at 888-276-0250. Stay tuned to https://vebaonline.com/page/coronavirus-coverage for the latest COVID-19 news and updates from VEBA.
Important Provider Changes:
Over the coming weeks, we expect there to be significant changes in how to best use non- COVID-19 health care. Temporarily, medical groups will be consolidating their locations for non-COVID-19 care, postponing elective surgeries and procedures and limiting face-to-face visits to protect the community and medical staff. We highly encourage you to utilize virtual visits either through the carrier or through your medical group where available.
In instances where your primary medical office is closing, the trend has been for the provider to notify members who have appointments. You can still call your providers to understand where you should seek care, in the event you need a face-to-face visit. Providers have also started posting closure and process changes on their websites.
If you are showing symptoms of COVID-19 or come in contact with a person with COVID-19, we recommend calling your health care provider immediately. For the latest news on coronavirus, please visit the CDC. If you are experiencing a medical emergency, please call 911.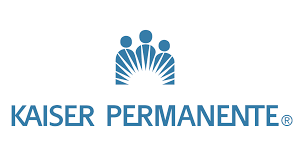 Kaiser will continue to postpone elective surgeries and procedures. In addition, Kaiser will temporarily close medical facilities in San Diego, Clarita and Riverside. Affected members with appointments or an active prescription were contacted by Kaiser.
Members can continue to access telehealth by visiting http://kp.org/getcare. Members can receive prescriptions and refills through Kaiser's mail-order pharmacy as well as pick them up at other pharmacy locations. Visit http://kp.org/rxrefill to learn more.
Temporary Kaiser closures are listed below. For updated facility closure and COVID-19 information, please visit the following link: Southern California facility updates on kp.org.
San Diego (Closures effective March 27)
Carmel Valley Medical Offices
Carlsbad Medical Offices
Bostonia Medical Offices
Vista Medical Offices
El Cajon (Travelodge) Medical Offices
Kearny Mesa Rehabilitation Center
San Diego (Consolidation of Services effective March 27, meaning the facility is open but some services are temporarily unavailable)
Facility
Services Available
Services Closed
Pharmacy
Radiology
Lab
Oceanside
Pediatric – Well Child ONLY
Primary Care
Closed
Closed
Closed
Point Loma
Behavioral Health/Addiction Medicine

Surgical (Fertility)

Primary Care Medical Specialty
OPEN
OPEN
OPEN
Rancho San Diego
Pediatric – Well Child ONLY
Primary Care
Closed
Closed
Closed
Rancho San Bernadino
Pediatric – Well Child ONLY
Primary Care Medical Specialty Behavioral Health/Addiction Medicine
Closed
Closed
Closed
Whether you're looking for help with sleep, stress or relationships, Kaiser has many digital tools for your mental health and well-being. For mental health advice, call the 24/7 help line at 800-900-3277 (TTY 711).
Kaiser is offering the myStrength app free to adult members 18 and older. It provides personalized programs with interactive activities, in-the-moment coping tools, inspirational resources and community support. The app also has new features specifically designed to help you cope with fear or anxiety about the coronavirus. KP members can download digital self- care support resources to their desktop or mobile device at no cost. Get started at kp.org/selfcare.

Scripps has announced several changes to assist with staffing needs. Scripps Clinic Santee, Scripps Clinic Bariatric and General Surgery Office in Hillcrest and Scripps Clinic Coronado will be temporarily closed as of the end of this week. Members can visit Scripps.org for more information.
Providers and staff from these clinics will be temporarily relocated to other Scripps locations. All patients are being called to either move to telehealth or a new temporary location.
Members who call in for new appointments will have the opportunity to have a virtual visit or be advised of their new temporary face-to-face office visit.
Currently, patients who normally go to Scripps Clinic Coronado will now receive care at Scripps Clinic Mission Valley or Scripps Clinic Torrey Pines; those at Scripps Santee will receive care at Scripps Clinic Rancho San Diego; and those at Scripps Clinic Bariatric patients will receive care at Scripps Clinic Del Mar. Affected patients will continue receiving care from their normal providers who also are relocating to the other sites.

Sharp Rees-Stealy is rescheduling or canceling non-essential visits and services. In addition, Sharp Rees-Stealy will be relocating some physicians and staff, which will result in temporary closures. For the latest updates, please visit https://www.sharp.com/services/coronavirus.cfm#closing.
Sharp Rees-Stealy Carmel Valley, temporarily closed starting Thursday, April 9
Sharp Rees-Stealy Chula Vista, all services temporarily moved except for occupational health, pharmacy and urgent care starting Friday, March 27
Sharp Rees-Stealy El Cajon, temporarily closed starting Tuesday, March 31
Sharp Rees-Stealy Genesee, temporarily closed starting Thursday, April 9
Sharp Rees-Stealy La Mesa West, temporarily closed starting Thursday, March 26
Sharp Rees-Stealy Mira Mesa, temporarily closed starting Thursday, April 2 with the exception of radiology services by appointment
Sharp Rees-Stealy Point Loma, temporarily closed starting Thursday, March 26
Sharp Rees-Stealy San Carlos, temporarily closed starting Tuesday, March 31
Sharp Rees-Stealy Scripps Ranch, temporarily closed starting Thursday, April 2
Affected patients will be contacted directly by Sharp. Patients will continue to receive care in- person as needed or by phone or video. In-person visits may occur at a location other than their usual office on a temporary basis.
Outdoor respiratory clinic will be set up outside of each urgent care location to assess and treat respiratory patients. These clinics will provide the best way to assess and treat patients with respiratory illness while at the same time ensuring the safety of health care workers and other patients. Patients will be referred to these clinics by their Sharp Rees-Stealy care provider.
Patients who have any questions or require care, should continue to contact their doctors and care team members by phone or through the FollowMyHealth® patient portal. Sharp.com will be updated with real time changes.
VEBA Resource Center
The health and safety of our members is our biggest concern. We will continue to follow local and national guidelines on gatherings and public spaces and we will re-open the VEBA Resource Center for appointments when possible.
We will send a notice out to all members when we can re-start in person appointments so you can schedule your sessions. In the meantime, we are working on bringing new resources that you can access from home. Be sure to follow us on social media to get the latest news and updates.
We miss seeing you in person so let us know what you might be interested in as we discover new ways to connect with you all remotely. Join our Dr. Sondoozi every Thursday from noon to 1 p.m. for a Facebook Live chat on mental well-being.
In these times of uncertainty, we are all feeling a wide variety of emotions. Please know our Care Navigators are available for telephonic appointments to talk you through techniques, resources and ways to manage this new reality. Reach out to the center at VRC@mcgregorinc.com or 619-398-4220.
Post 65
Post 65 seminars and face-to-face meetings are canceled until further notice. Members can call the Post 65 line at 619-961-2047 or email their questions to post65inquiries@mcgregorinc.com.