Dear Colleagues,
I am informed by the national AFT office that there is no local capacity in Houston to distribute or store clothes or other types of hard goods.  They do have a need for school supplies, but they prefer cash donations which you can send by clicking here:  Donate to the AFT's disaster relief fund.
We will be donating all goods we have received to local charities.  If you do not want us to do that with your donation, please let us know right away.
Again, please consider making a donation to the  AFT's disaster relief fund .  These donations will also help AFT members in need of assistance as a result of Hurricane Irma and any other future natural disasters.
I want to thank all of you who have already donated or pledged to donate items.  Your generosity is truly appreciated.
In Unity,
Jim
Jim Mahler, President
AFT Guild, Local 1931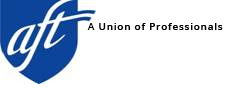 On Sep 7, 2017, at 7:42 AM, Jim Mahler wrote:
Dear Colleagues,
Have you been wondering how you can help the people that have been negatively impacted by Hurricane Harvey?  How about we put together a care package with donated items from all of us and send it to the relief efforts in the City of Houston!
Here's a short list of donation examples:
 Clothing (Children and Adult)
 Shoes (Children and Adult)
 Underwear and Socks (Children and Adult)
 Blankets
 Towels
 Toiletries
 School Supplies
 Books
The well-known organizations are doing their part, but we may be able to provide a bit of relief for some underserved communities that will likely be missed or receive less support. Let's fill in the gap!
If you have any of the above items and you're willing to donate, please bring your items to today's AFT Union Meeting at North City Center or drop them off at the AFT Office, 3737 Camino del Rio South, Suite 410.
Thanks in advance for your generosity!
In Unity,
Jim
Jim Mahler, President
AFT Guild, Local 1931