1) One year ago, George Floyd was murdered by a police officer in Minneapolis. Working people throughout America—from large urban cities to small rural towns—protested peacefully, marched down streets and declared three words: Black lives matter. Today, we continue to demand action to root out systemic racism in all forms. On the anniversary of his murder, the labor movement joins our allies in calling on Congress to pass the George Floyd Justice in Policing Act. This bill is not only a legislative priority; it's our nation's moral obligation.
2) Honoring George Floyd with a vision for the future
There is something powerful happening at George Floyd Square in Minneapolis, a place where people go to honor the dead and protest police brutality, but also a place of change and hope. Building community in a place of trauma, activists—including AFT members and staff—are envisioning a better world and making concrete demands to build it.
3) Kristen Clarke becomes first woman of color to helm DOJ Civil Rights Division
A longtime civil rights lawyer and advocate, she has been confirmed by the Senate to lead the Justice Department's Civil Rights Division, making her the first woman and woman of color to formally serve in that post. Read more…
4) N.A.A.C.P. Leader Says 'a Few Checks' Can't Fix Structural Racism
Mr. Johnson has struck a balancing act with the business world — welcoming its expressions of solidarity and pledges to create more diverse workplaces, while calling it out on unfulfilled promises and empty rhetoric. "We intend to hold all corporations who have made commitments to the fight for social justice accountable," he posted on Twitter last month. "Our communities, lives, and democracy are at stake." Read more…
5) Resources for Coping with Race Related Trauma:
https://www.psychology.uga.edu/coping-racial-trauma
https://www.apa.org/res/parent-resources/racial-stress?tab=3
https://actionnetwork.org/user_files/user_files/000/045/350/original/racialtraumaandcopingbrochure2020.pdf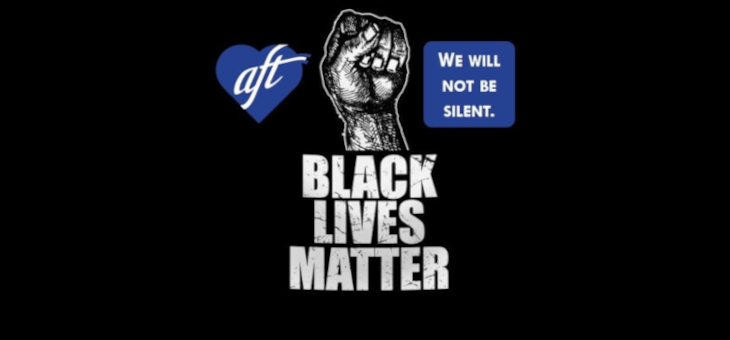 "Our lives begin to end the day we become silent about things that matter." – Martin Luther King, Jr.