Dear Colleagues,
Your AFT Guild, Local 1931 Social Justice Committee is back with our Silence is NOT an Option messaging. We are eager to share with you some of the wisdom we continue to come across as we do our work of collectively organizing for social justice. We hope you find some of these sources meaningful and relevant to your work.
Honoring Women's History Month
• Learn from the leadership voices and organizing power of And Still I Rise: Black Women Labor Leaders. Consider their argument for making work pay for Black working women and our common struggles.
• Be inspired by the labor organizing work of Ai-Jen Poo, president of the National Domestic Workers Alliance. View her TED Talk on the work that makes all work possible, the kind of work that involves caring for children, for our loved ones with disabilities, for our elders, work mostly done by women, and disproportionately women of color.
• Learn about Rose Schneiderman, a leader of the American labor movement, and be inspired by her "bread and roses" speech and more.
• We encourage you to take moment to read these brief bios of two dozen women of note in the labor movement, courtesy of the Zinn Education Project, and learn about "the numerous roles women have played to organize, unionize, rally, document, and inspire workers to fight for justice". From Emma Goldman, the "rebel in paradise" who was an early advocate of free speech, birth control, women's equality, and unions, to Emma Tenayuca, "la pasionaria de Texas", who lead 12,000 workers in the first significant historical action in the Mexican-American struggle for justice. Dare to be inspired by these courageous women in labor history!
Care to do some more reading on women's liberation? Visit Haymarket Books, now offering a 40% discount on books such as:
• How We Get Free: Black Feminism and the Combahee River Collective, by African American studies professor, Keeanga-Yamahtta Taylor.
• Women and the American Labor Movement by the late people's historian, Philip S. Foner.
For a more international and illustrated take on women shaping history, consider the book Rad Women Worldwide: Artists and Athletes, Pirates and Punks, and Other Revolutionaries Who Shaped History, by Kate Schatz with illustrations by Miriam Klein Stahl.
In Solidarity,
AFT Guild, Local 1931
Social Justice Committee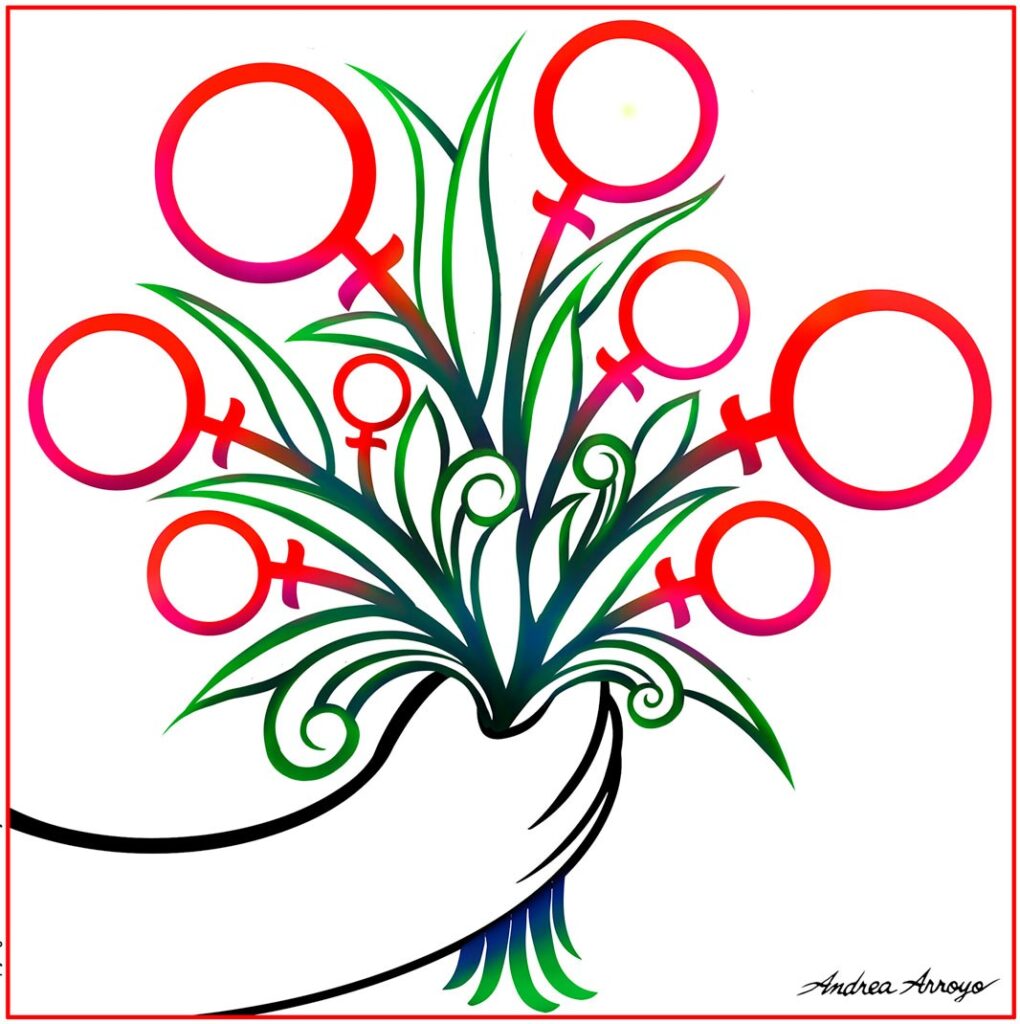 Image source: Celebrate Women's Month Every Month by Andrea Arroyo for The Nation Magazine