Dear AFT Guild Colleagues,
If you live in the County Board of Supervisors District 4 you should have received your ballot for the special election in the US Mail by now.
We are supporting the Labor Council's endorsed candidate, Monica Montgomery.
They are expecting a very low turnout for this election, so please make sure you vote if you live in the District.
Begin forwarded message:
From: San Diego County District 4 <District4Office@sdcounty.ca.gov>
Subject: Drop Your Ballot off TODAY
Date: July 20, 2023 at 12:51:51 PM PDT
SPECIAL ELECTION STARTS NOW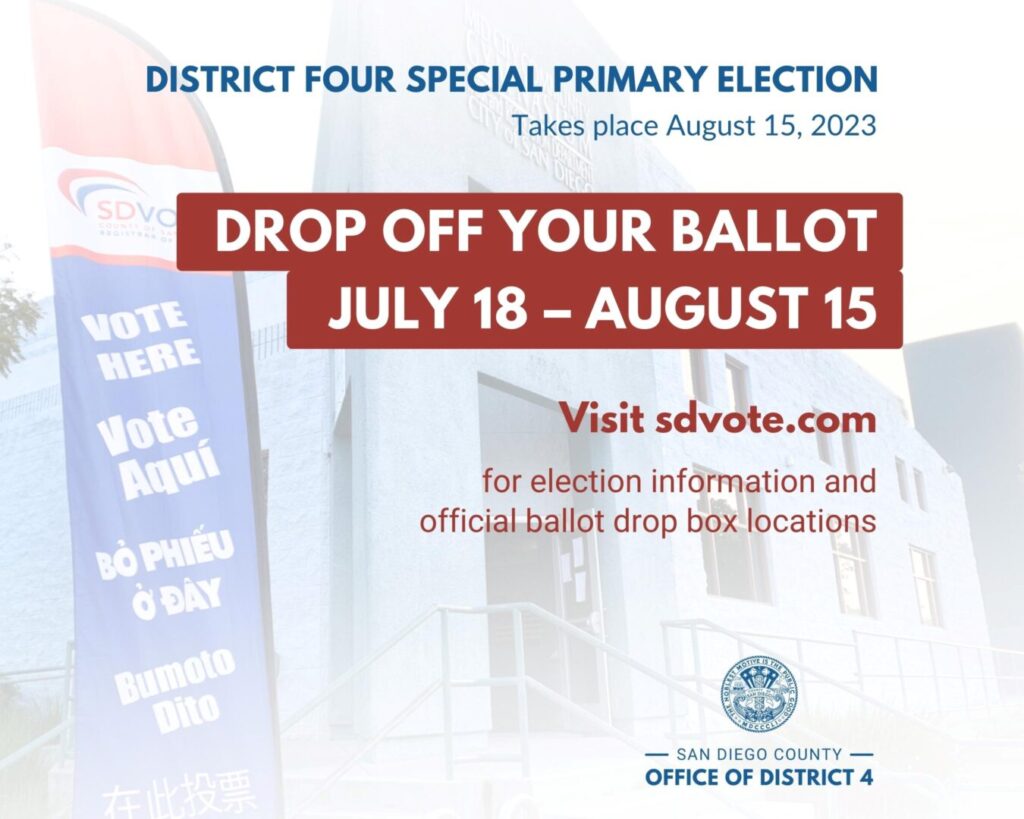 District 4 residents can now drop off their ballot at one of 27+ official ballot drop boxes located around the district. 🗳️ Further questions on the election? Click Here.