Dear AFT Members,

Nearly two months after Hurricane Maria, hundreds of thousands of Puerto Ricans still don't have running water—and in many places where water is running, it's still not safe to drink.

I'm thrilled to announce that we've raised more than $1 million in just a few weeks since we launched Operation Agua with a goal of bringing water filters and purification systems to Puerto Rico. We're delivering life-changing filters to families—especially in the island's hard-hit rural communities and at hundreds of schools across the island—but we still need your help to reach our goal.

Just $30 buys a filter that can change a family's life. Will you chip in to help us bring safe, reliable water to Puerto Ricans still suffering from Maria's devastation?

The filters we're delivering require no power to operate, filter up to 10 gallons per day, and last for a year of full-time use before the cartridge must be replaced. For our fellow citizens who have gone nearly two months without safe water, these filters are a lifeline and a source of hope.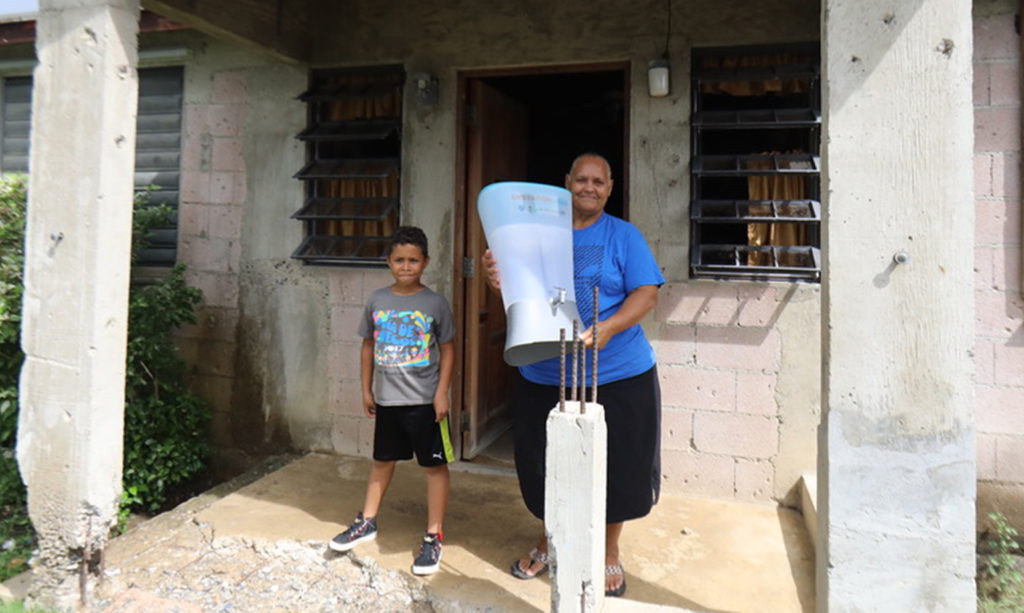 We're also delivering larger systems—a generator that produces enough chlorine solution to purify 150,000 gallons of water per day, enough to service entire communities.
Please join us to bring clean, safe water—and hope—to Puerto Rico communities.
Thanks to our partners—the Asociación de Maestros de Puerto Rico, AFSCME, Operation Blessing International, the Hispanic Federation, the Seafarers International Union, Tote Maritime and San Juan Mayor Carmen Yulín Cruz—we're able to purchase, deliver and distribute quickly, efficiently and economically. And thanks to generous donations from people like you, we're making a real difference on the ground in Puerto Rico.
As we approach the holidays, we're asking you to join us. A small contribution makes a huge difference for people who have already gone months without safe, reliable water—and who may go months longer if we don't help.
Please help us bring safe water and hope to Puerto Rico with a contribution to Operation Agua.
In unity,
Randi Weingarten
AFT President
Randi Weingarten, President
Lorretta Johnson, Secretary-Treasurer | Mary Cathryn Ricker, Executive Vice President
© American Federation of Teachers, AFL-CIO. All rights reserved.
Photographs and illustrations, as well as text, cannot be used without permission from the AFT.
Contact Us | 555 New Jersey Ave., N.W., Washington, DC 20001