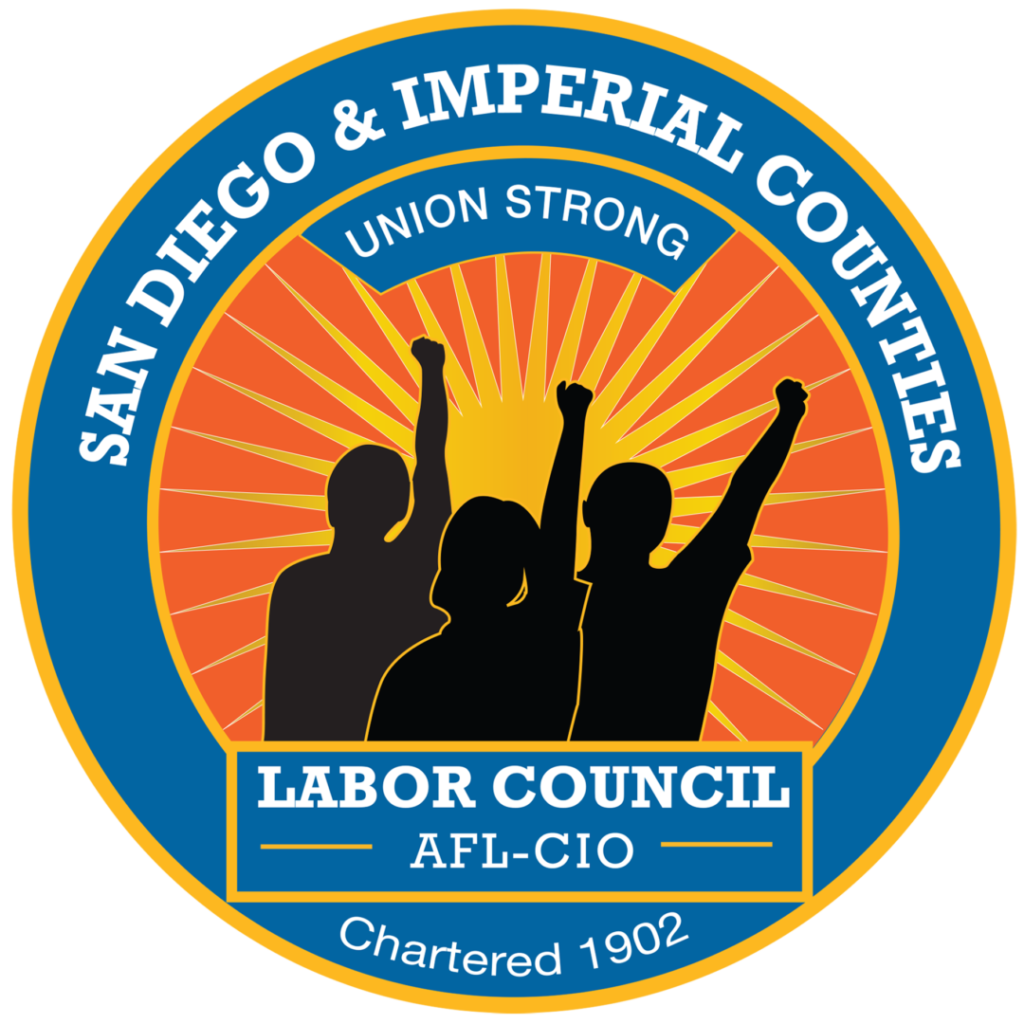 Date: April 7, 2023 at 12:57:14 PM PDT
To: San Diego-Imperial Counties Labor Council <no-reply@unionyes.org>
Hello Labor Family,
Happy Friday!;
At the end of the month, the annual Progressive Labor Summit is taking place on April 29th at the Westin San Diego Gaslamp Quarter. It's a one-day event in San Diego bringing together the Labor community with left-of-center activists & leaders to empower all working people by building stronger understanding, knowledge, skills, and partnerships to tackle the broader social challenges we are facing today.
The organizers and sponsors have generously invited all union members affiliated to the San Diego & Imperial Counties Labor Council to register to attend for free (breakfast, lunch, reception, and t-shirt included!). Here is the link to do so, and please feel free to share with your membership:
www.eventbrite.com/e/576582763567/?discount=PLS2023_SDCLC
A flyer is attached describing the event for those of you who may be interested. Hope to see some of you there!
Thank you,
Your Labor Council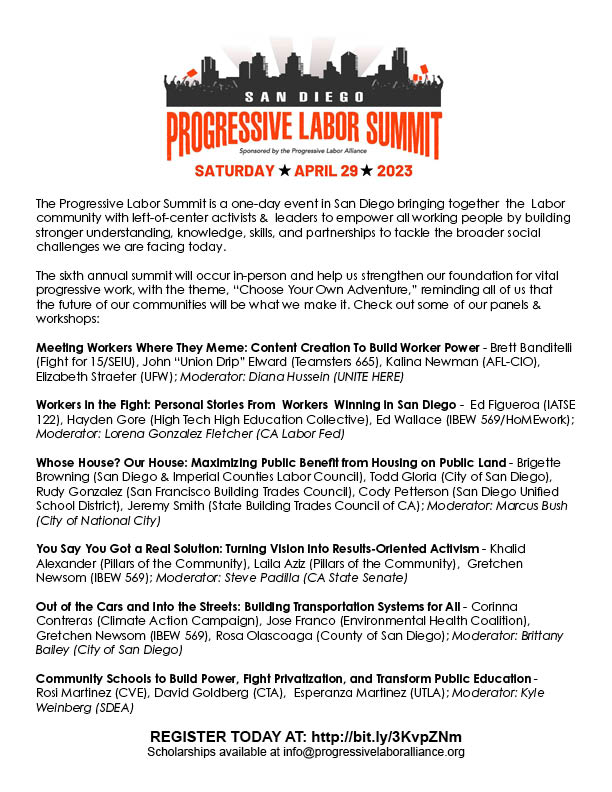 Flyer_PLASummit_20230407