From: Randi Weingarten and Joshua Pechthalt
Subject: California wildfires
Date: October 15, 2017 at 12:20:36 PM PDT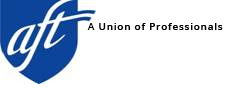 I'm writing from Puerto Rico, where I'm spending the weekend working with our leaders and activists from the Asociación de Maestros de Puerto Rico and our volunteers from our healthcare and nurse locals helping deliver food and water and opening makeshift health clinics for people in San Juan and other regions of the island hard hit by Hurricane Maria.

It has been three weeks since the hurricane hit, yet on the ground it feels like it hit three days ago. Our union—understanding the importance of schooling—is working in communities to repair and reopen schools, despite a majority of the island still being without power and having little access to food, water and medical supplies. Many of our nurse and health professional members from the mainland have volunteered, and 25 traveled to the island on Oct. 4 for a two-week stint to provide much-needed medical care. They have literally been the difference between life and death for some. Everywhere we've gone, we hear that we are the first help to reach people. And the stories of so many who have lost so much are heartbreaking.

But their union is there for them, and the AFT Disaster Relief Fund donations you have so generously given are being used here, just like in Texas, Florida and the U.S. Virgin Islands, to help people survive and rebuild.

Now I must come to you again—a fourth time in just seven weeks—on behalf of our members who are facing another kind of natural disaster. Wildfires are raging through Northern California, destroying thousands of homes, schools and buildings. Already, at least 38 people are confirmed dead, with hundreds more missing.

The AFT and the California Federation of Teachers are doing everything to reach our members via phone, email and text to make sure they are safe and to see what they need. We've heard from members whose homes have been destroyed, members who lost everything as they fled from these terrible fires.

Please donate to assist our brothers and sisters in California who need our help.

It is times like this that we come together as a union and as a family to help our fellow members. As we did in Texas after Hurricane Harvey, in Florida after Hurricane Irma, and in Puerto Rico and the Virgin Islands after Hurricanes Irma and Maria. Now, we are asking for immediate help for our members through the Disaster Relief Fund, and we will be there for the long haul to help the rebuilding and recovery process.

I know we have asked a lot in the wake of these recent disasters, but please help our members affected by the fires by making a donation to the AFT Disaster Relief Fund.

In unity,

Randi Weingarten, AFT President

Joshua Pechthalt, California Federation of Teachers President

P.S. We're still fundraising for our members in Puerto Rico and the U.S. Virgin Islands as well. Please click here to donate to that specific fund.
Randi Weingarten, President
Lorretta Johnson, Secretary-Treasurer | Mary Cathryn Ricker, Executive Vice President
© American Federation of Teachers, AFL-CIO. All rights reserved.
Photographs and illustrations, as well as text, cannot be used without permission from the AFT.
Contact Us | 555 New Jersey Ave., N.W., Washington, DC 20001