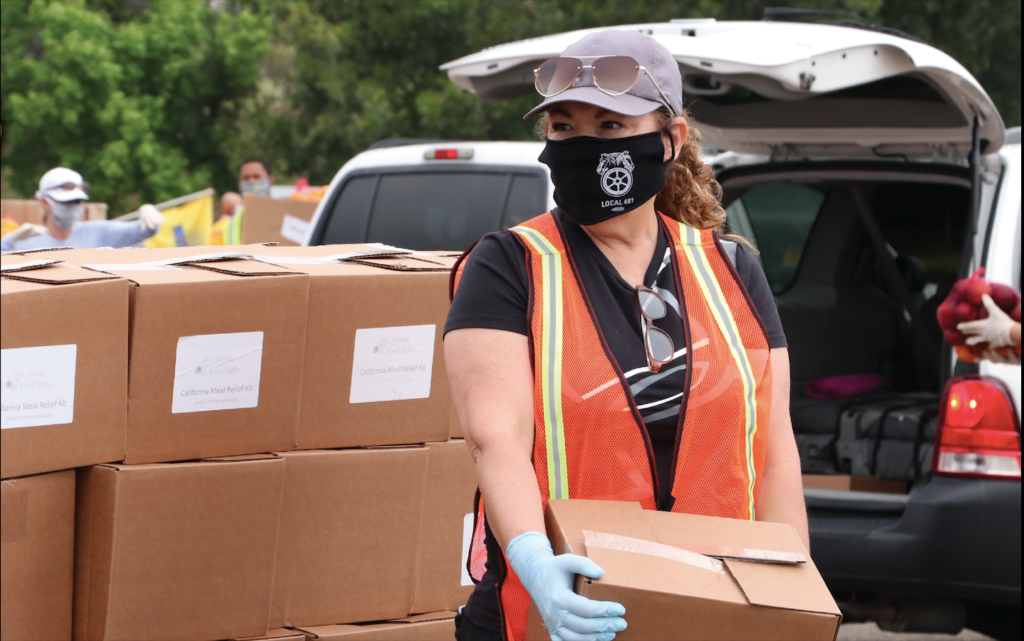 Brothers and Sisters,
We are proud to announce, that our Labor Council is opening our City Heights Food Pantry to provide food to ALL local families in need.  
Please call 619-321-6851 to make an appointment if you or someone you know is in need.
Eight weeks ago, with your help, we launched a food distribution operation to provide emergency food to local union members impacted by the COVID-19 crisis. We continue to serve hotel workers and stagehands, zoo employees, janitors and airport workers who have been laid off and struggle to feed their families.
At the same time, our Labor Council volunteers have been spending their Saturdays at SDCCU stadium, executing a drive through food distribution for the general public. Together, in partnership with Feeding San Diego & The San Diego Food Bank – we have served more than 10,000 San Diego families in need.
The number of families facing hunger remains enormous. 
That is why we have decided to expand our City Heights Food Pantry to serve ALL San Diego families in need.
Located in one of San Diego's most impacted communities, our food pantry will now be open to the public as well as to union members.
To successfully expand our operation, we need your help. We are asking you to stand with us in solidarity by making a contribution TODAY.
Will you make a contribution of $10, $20, $50, $100, $250 or as much as you are able?
Will you support your brothers and sisters looking to put food on the table during this crisis?
Will you help our labor movement feed those most in need?
We know that when our labor movement comes together – there's nothing we can't do. We ask that you stand with us in solidarity by giving whatever you can today.
Thank you.
In Solidarity,