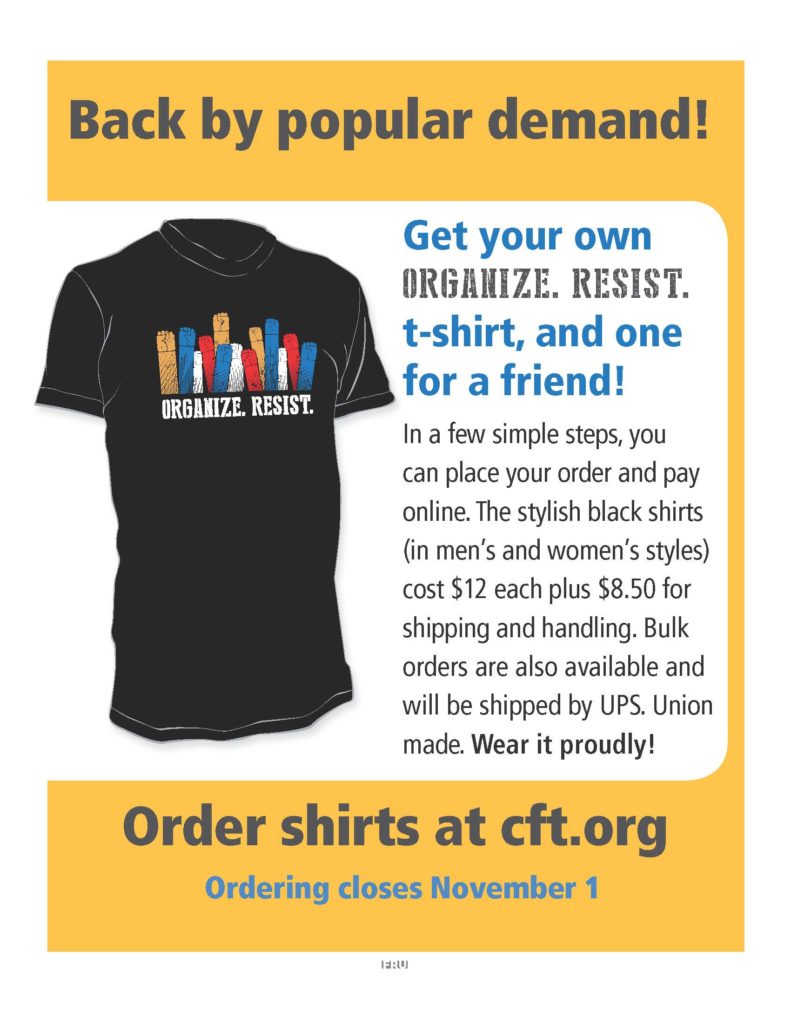 Dear Colleagues,
CFT has made its popular "Organize. Resist." t-shirts available again through a new online ordering system. You are able to order the styles and sizes you want and pay online. The t-shirts are shipped directly to you.
This was announced in the new issue of California Teacher that is landing at member homes now.
Women's and men's styles are available. The shirts cost $12 plus $8.50 for shipping and handling for individual orders.  If you want to save the $8.50 shipping and handling fee, please send us a check for $12 per shirt (no limit) made out to "AFT Guild, Local 1931" and we will place a bulk order.  Please specify what style and color you want.  (You can send us your check via District or US mail.)
To order online, go to cft.org and follow the link on the bottom of the home page.
Ordering closes November 1. The shirts (all union, all the time) will be printed and sent out by mid-November.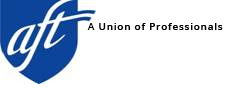 JIM MAHLER: President at AFT Guild Local 1931
web: www.aftguild.org