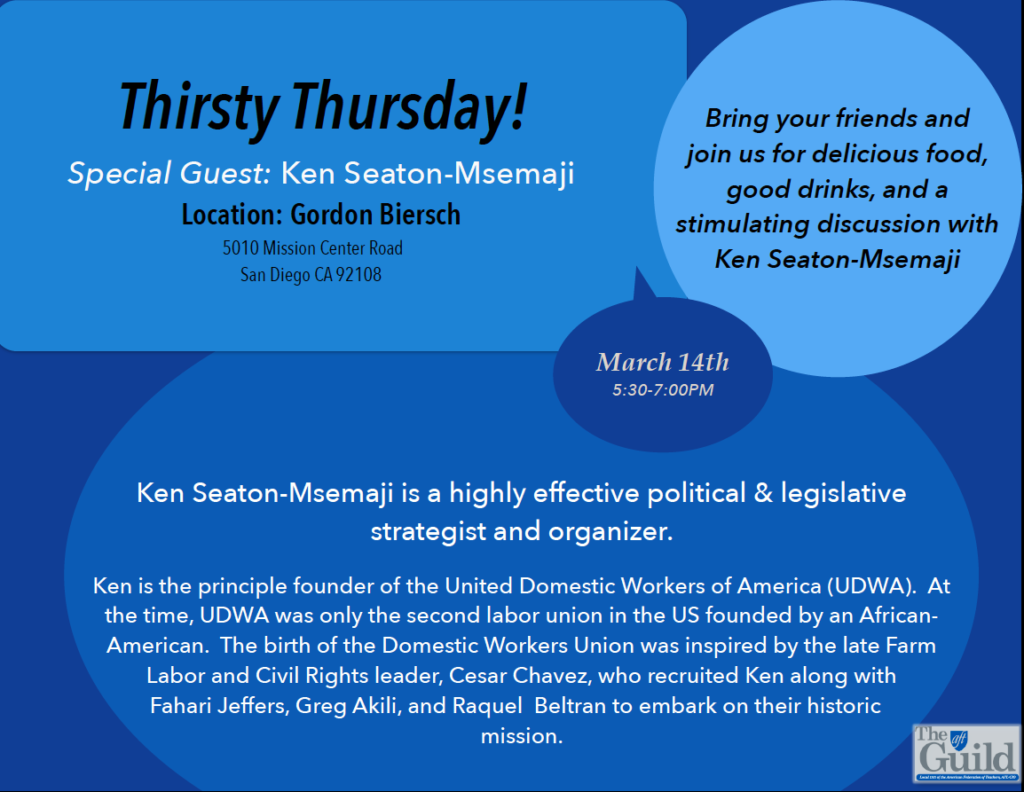 Dear AFT Guild Members,
Just a friendly reminder of our next Thirsty Thursday event coming up in five days.  There will be a full food and drink menu available at the event.
We are very fortunate to have labor activist Ken Seaton-Msemaji available to share his long history of social justice activism with us.  He got his start in the labor movement with Cesar Chavez, and later helped found the United Domestic Workers, the second union founded by an African-American in the United States.
Hope you can make it! (no RSVP required).
In Unity,
Jim