AFT Guild, Local 1931 Statement on the Guilty Verdict of Police Officer Derek Chauvin in the Murder of George Floyd
AFT Guild, Local 1931 strongly agrees with today's verdict convicting police officer Derek Chauvin of the murder of George Floyd and we are relieved the jury delivered justice for George Floyd's family.  We hope that this is a small step in the long journey toward racial justice in America and a genuine recognition that Black Lives Matter.  We cannot and will not let this moment pass without continuing to do what we can to address the deep issues of systemic racism in America.
The Guild continues to be committed to standing with allies in the fight against police brutality and racism in the community and the country at large.  We realize that this decision in and of itself does not represent real systemic change and that much more reform is still needed.  This means that our colleges, our city, and our larger governmental agencies need to rethink the amount of resources that go to policing versus other, more productive educational and social services.
Finally, we remain committed to encouraging more anti-racist pedagogy, ensuring equity in hiring and all campus institutions, and striving to make our campuses and beloved communities places where all of our students feel welcome, safe, and empowered to succeed and become active citizens in American democracy.
We must strive to reach the point where our society is no longer one that fosters the conditions that make police murders possible.
In Solidarity,
Jim
Jim Mahler, President
AFT Guild, Local 1931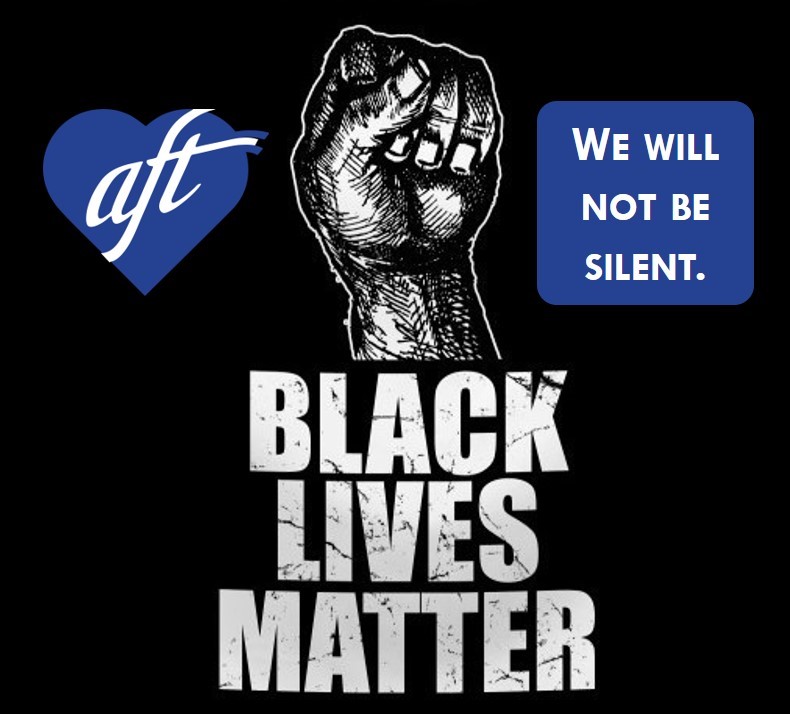 "Our lives begin to end the day we become silent about things that matter." – Martin Luther King, Jr.