Dear Colleagues,
Your union is launching an informal happy hour series of lectures entitled "Thirsty Thursdays."  Bring your friends and join us for good drink, good food, and informed discussion on the issues of the day with your colleagues.
Our inaugural event of this series will feature CFT's own Fred Glass, author of the first comprehensive labor history of California in the last 50 years: From Mission to Microchip. The topic of Fred's discussion will be: "What lessons does history give us to respond to the current crisis and attacks on working people?"
Please plan on joining us on Thursday, October 26th from 5:00-6:30 in South Park.  Please see  below for more details.  No RSVP required.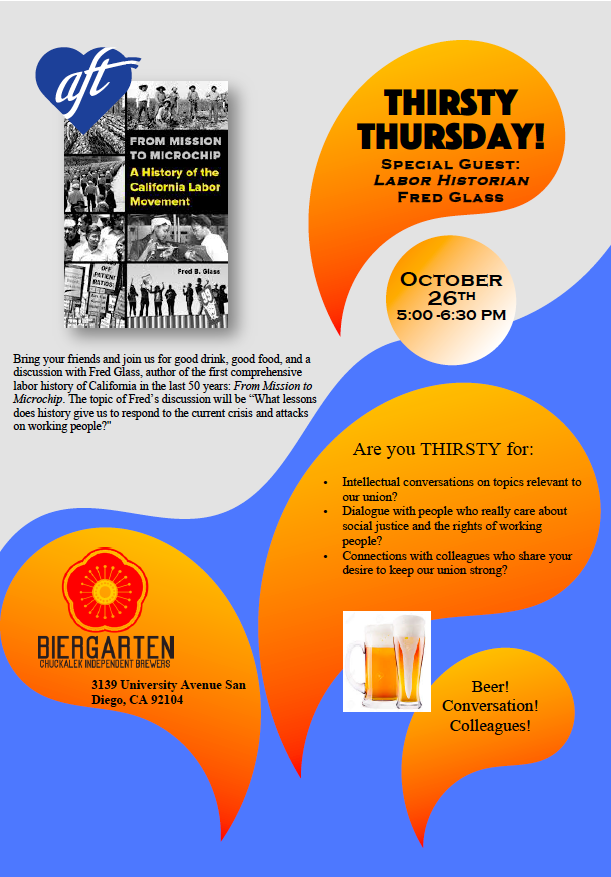 Hope to see you then!
In Unity,
Jim