Catch up on your Women's History reading! 20% discount this month!
March is Women's History Month
In recognition of women's contributions, and challenges, as members of the workforce and the labor movement, consider reading some of these titles below. Enter Discount Code: MARCH2016 at checkout and receive a 20% discount!
United Apart: Gender and the Rise of Craft Unionism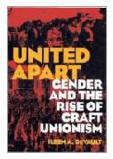 By Ileen DeVault
At the turn of the twentieth century, American factory workers were often segregated by sex—males did heavier, dirtier, and better paid, work while women might be employed in a separate area performing related, lighter work. Men might cut bolts of fabric, for example, while women stitched cuffs onto sleeves. How this division of labor played out when an occupational group comprised of one sex went on strike is the subject of this book.
The Autobiography of Mother Jones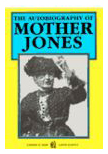 Mary Harris Jones—"Mother Jones"—was the most dynamic woman ever to grace the American labor movement. Employers and politicians called her "the most dangerous woman in America" and rebellious working men and women loved her as they never loved anyone else.
She was an absolutely fearless and tireless advocate for working people, especially coal miners. A founding member of the Industrial Workers of the World—the Wobblies—she feared neither soldiers' guns nor the ruling class's jails. Here, in her own words, is her story of organizing in steel, railroading, textiles and mining; her crusade against child labor; her fight to organize women; even her involvement in the Mexican revolution.
I Knew I Could Do This Work: Seven Strategies That Promote Women's Activism and Leadership in Unions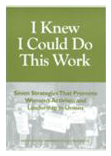 By Amy Caizza, Ph.D
Although nearly half of union members in the United States are female, little more than one leadership position in five is held by a woman. This report is designed to promote women's activism and leadership within unions across the country at the local, state, regional, and national levels. Based on interviews with union organizers and activists throughout the country, the report explores three main questions: What are the main obstacles that discourage women's union activism and leadership? How can unions help overcome them? How can women's movement organizing better support union women? The report outlines seven strategies that unions can use to encourage women's increased participation in a workforce that is increasingly female.
The Betrayal of Work: How Low-Wage Jobs Fail 30 Million Americans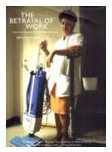 By Beth Shulman
An astonishing 30 million Americans—one in every four workers—are employed in jobs that pay poverty wages and provide minimal or no benefits. For them, America's basic promise—that if you work hard, you and your family can live decently—has been broken. Author Beth Shulman spent several years traveling across the country talking to those who work full-time for less than a living wage; Shulman provides a voice to all low wage workers.
Changing Roles, Changing Lives: Stories of Women During the Industrial Revolution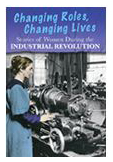 By Ben Hubbard
During the Industrial Revolution, workers were forced to endure dangerous working conditions for miserable wages. Among those who courageously spoke out against this poor treatment were some remarkable women, including Mary Harris "Mother" Jones and Sarah G. Bagley, whose stories are told here for young readers.
For descriptions of these and other books, and to place an order, please visit our website at laborbooks.com.
Copyright © 2016 UCS at Cornell ILR, All rights reserved.
You are receiving this email because you opted-in, or are a current customer.
Our mailing address is:
UCS at Cornell ILR
36 W. Main St., Suite 440
Rochester, NY 14614
Add us to your address book