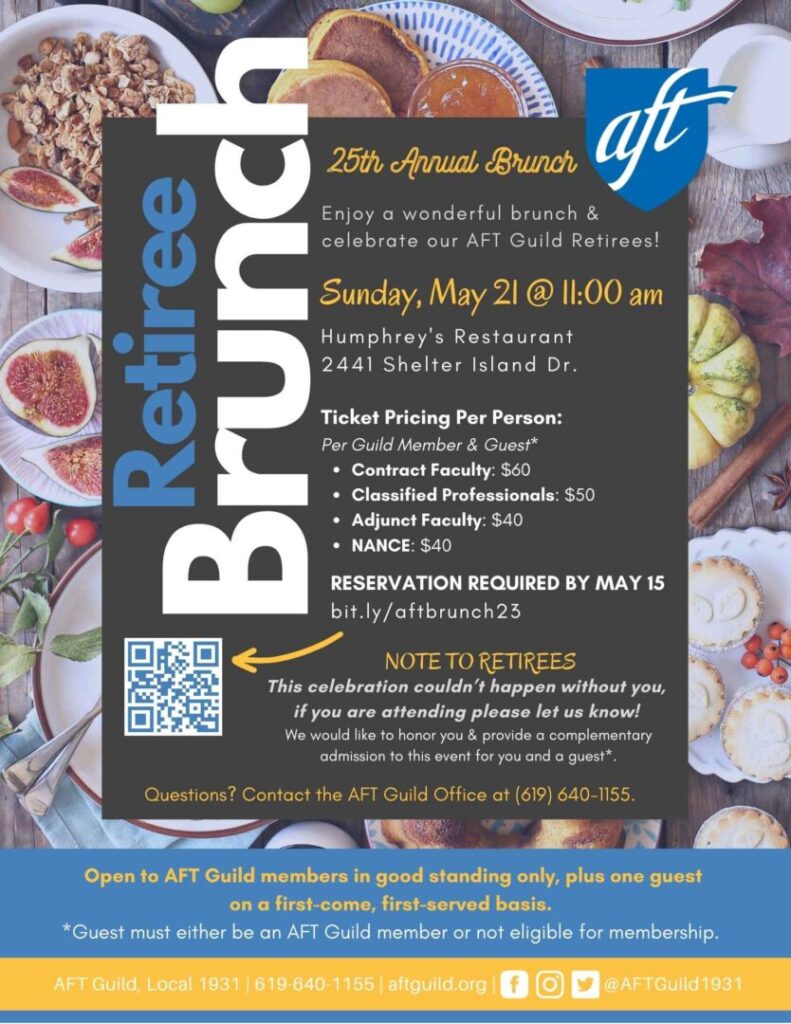 Dear AFT Guild Members,
Please see the information below for our annual end-of-year celebration/retiree brunch.  Click here to purchase your tickets.
If you are retiring (or already retired) this year, please contact Greg Dueñas in our office at 619-640-1155 so he can be sure you are recognized.
Hope to see you on May 21st!
In Solidarity,
Jim
Jim Mahler, President
AFT Guild, Local 1931